DRAMA
Starring Vani Vishwanath, Charu Haasan, Nedumudi Venu, Bharat Gopi
Music by Johnson
Directed by T.V. Chandran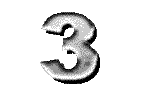 SUSANNA is a journey through the life of a woman who becomes a victim to the circumstances and her sufferings.

Susanna as a young woman falls in love with Thomachan, the son of a rich planter Varkey. Though she elopes with her lover, her joy is short lived with the unexpected death of her husband.

Susanna is thus forced into spending rest of her life as her father-in-law, Varkey's mistress. And that is not it, she also ends up entertaining Varkey's four aged buddies. And the point to be taken here is that lust is not the only factor that brings these men closer to Suysanna. For Susanna soon becomes a guide, friend and a trusted aide to all these men and she becomes the first person they run to when they are faced with a crisis.

Later, even some of the family members of these old men comes in search of this mystery woman, only to find themselves being attracted to her too. Well, in short, you could say that "There is Something About Susanna". And with the planter's death, the lady inherits his wealth too. But she still lives on with her past in the planter's bungalow.

Two years in the making, the movie is a very daring approach in all terms. Though the movie seems to lose its focus in parts, the overall movie has to be commended for the strong subject it portrays.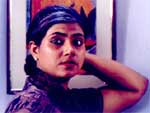 The biggest pillar of strength in this however is Vani Vishwanath.
Her portrayal of the woman in distress, who emerges as a strong lady despite her past, is simply the cream on this cake, and she definitely shall be inthe talk when they discuss the best actress for this year. Performances from the veterans Charu Hasan, Bharat Gopi, Nedumudi venu, Narendra Prasad are all noteworthy performances.

The music of Johnson is also certainly commendable and manages to gel with the movie splendidly. Though not the typical kind of filmi soundtrack you expect, this is certainly good work here. And all this is supported too well with some good camerawork.

Though the movie is certainly hyped for the kind of sensitive yet controversial subject, it is definitely worth a watch. And the great publicity work done by Asianet is certainly going to help the cause.

Write in and tell us what you think of this movie