Yet another family entertainer from the family hero Jayaram. And this time he teams up with director Venu Gopan who earlier had worked with Jayaram in KUSRUTHI KURUPPU.
NandaKumar (Jayaram) is a lawyer for the name's sake and for his father, the respectable judge Justice Vishwanantha Menon (Madhu). But Nandu's real dreams lies in becoming a football player and he would not miss a chance to play soccer anytime.
Nandu's father ofcourse hates the antics of his son but instead loves his younger son (sudeesh) who is staying in Sharjah. And even when this younger brother arranges a visa for Nandakumar, he avoids it since he had to play in an upcoming football tourney.
However the tournament ends in a riot and all the players are arrested and handed over to the court. The judge, Vishwananth, takes this oppurtunity to teach his son a lesson and thus gives bail to everyone except Nandu. And after Nandu spends a few rough days in the cell, he realises his mistake and tries to turn a new leaf.
But soon he finds out that his younger brother is charged with murder back in Sharjah and is about to be hanged. And it is here that Nandakumar tries to save his brother's life by immediately flying to Sharjah .
But here he learns that his brother is innocent of the crime, and according to the laws if he can get a written statement from the murdered man's family that they forgive the killer, the brother can be freed.
So Nandakumar goes back to Kerala to the family of the murdered posing as a wealthy arab sheikh.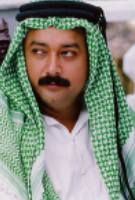 This is yet another typical Jayaram comedy. However the inexperience of the director shows as the comedy gets a bit too loud and the screenplay actually lacks the impact.
Scenes come and go with no major contribution to the central storyline. And one has to wait till the end for a bit of twist in the proceedings.
Aishwarya is just ok as the female lead. And Jagdeesh and Harisree Ashokan also gives their usual best. The rest of the cast puts in a decent performance.
But there is not much of a zing in the whole proceedings to keep the viewers really interested.
Another highlight of this movie is the entry of Mammooty's younger brother Ibrahim Kutty into the big screen after making a name for himself due to his work in the TV serials. And also the return of tamil veteran M.N. Nambiar as Kapithaan.
However the music of Mohan Sithara is disappointing as he tries to come up with some catchy numbers.
A comedy that gets out of hand and becomes mediocre stuff thanks to the half-cooked script!