DRAMA
Starring Dileep, Nishant, Maya, Bahadoor
Music by Mohan Sithara
Directed by Lohitdas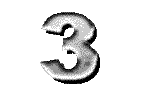 Lohitdas is a director who has managed to pull in the audiences no matter how offbeat his subjects are.

Probably after several successes like KAARUNYAM, KANMADHAM and ARAYANGALUDE VEEDU this is probably the first time that he has put in some commercial elements too in the movie. It might have affected the narrative a bit, but the movie still manages to deliver.

What we have is the Royal Circus, a troupe of several characters with different shades, yet live in harmony as a family. The troupe is run by Govindan facing the financial difficulties to keep the business running.

The darling of the troupe is Babu, the clown, who has been there eversince childhood. He has mastered the art of clowning from his guru, Abooka, who however has gone insane with old age. Babu also is in love with Govindan's daughter Kamala and even her father has promised Babu to give her hand in marriage.

But the arrival of a young man, Sudhakar is going to change everything in this happy troupe.
To begin with things, he manage to give the troupe a new look and with his clever management makes the troupe a complete success story. However alongwith his successful management, he also brings in changes that are not that desirable. Even Babu's love becomes at stake.

Dileep is wonderful in a refreshingly comic yet controlled performance as Babu. And Nishant Saagar is also commendale in his role as Sudheer.
Also delightful to watch Bahadoor in his last role which will also be one of his most memorble ones in recent times thanks to a well-scripted character of Aboobacker. However newcomer Maya as Kamala is disappointing.

The rest the cast also puts in a good performances especially Bindoo Panicker as Susheela, the cook.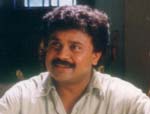 Lohitdas has managed to give us a look into the world of circus and the emotions of people behind the acts. He has once again managed to keep the story moving thanks to great characters.

The songs too are melodious and goes well with the tone of the movie,which could not have been however possible if it wasn't for an equally wonderful lyrics penned by Yusuf Kachherry and Lohithdas.


The movie might not be a masterpiece as far as malayalm movies are considered, but the underlining word here is that it is 'refreshing' and different from the usual masalas and ends up worth a watch too.