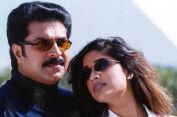 DUBAI is supposedly one of the biggest and most eagerly awaited movies of the Malayalam movie industry. Malayalam movies are never the kind of ones that throw in a lot of money and instead manages to do the job with the script. Therefore foreign locales and expensive sets are not exactly the 'malu movies' cup of tea.

However Dubai might change all that. Here is a movie where the major chunk is shot in the Dubai, a city that have always been the land of opportunites to malayalees.

The movie 'DUBAI' shall see the team of Mammooty-Joshi returning and it promises to be as explosive as any of their earlier works.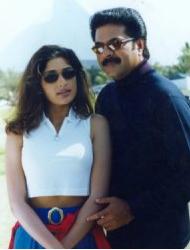 This movie focuses on the corporate rivalry and enmity between two big business guns based in the city of Dubai.

Mammooty plays the role of a business magnet Ravi Mammen, and how he rises from an ordinary man into a powerful business house and manages to even keep his rivals quiet while goes about conquering his dreams.

Support to the megastar Mammooty is given by Biju Menon, Vijayakumar, Nedumudi Venu. Bollywood actress Anjala Zaveri also is cast opposite Mamooty to give more glamour to the movie.

With music by Vidyasagar, and the hard-hitting dialogues penned by Renji Paniker, this movie promises to be a big one to look for all fans of Malayalam cinema.

Write in and tell us what you think of this movie