period drama/ romance
Starring Karisma Kapoor, Manoj Bajpai, Rekha, Rajat Kapur, Amrish Puri
Directed by Shyam Benegal
music by A.R. Rahman
The country does have some great directors to boast of, all pioneers in the parallel cinema category, more famously known as 'art' movies. But that does not stop any one from trying their luck at the mainstream Bollywood flicks. Prakash Jha tried, Govind Nihalani tried, Ketan Mehta tried, Khalid Mohammad tried and so why should Shyam Benegal stay back!
Shyam Benegal ropes in some of the top commercial cast members, gets Khalid Mohammed to write the story and screenplay and even manage A.R. Rahman to do the score for the movie. Well, probably on the right track! And thus is born ZUBEIDAA!

The story starts off with a young man Riyaz (Rajat Kapoor - a Shyam Benegal favourite) trying to find more about his dead mother who died mysteriously in a plane crash - Zubeidaa, a mother he never knew! And as he goes deeper into his search, the viewers are taken back to an era of black and white cinema, kingdoms and stately princes, the 1950s.


Zubeidaa is a girl who likes to live life like a free bird. But her orthodox and strict father Suleiman (Amrish Puri) is not the kind of man who would let her do all that. So even her dreams of making it as an actress is destroyed by her father, who instead forces her into an unsuccessful marriage.

And a broken down Zubeidaa with a baby boy, tries to lead a new life and in such a juncture meets the Maharaja of Fatehpur, Victor (Manoj Bajpai). And before you know, love blossoms between the two. And when the Maharaja is persistent in marrying Zubeidaa, she leaves her son with her mother and is off to Fatehpur.
And back at the palace, she meets the Maharaja's first wife Mandira (Rekha). Mandira actually turns out to be kind and helpful to Zubeidaa. But soon Zubeidaa begins to feel burdened by all the traditions and customs that she has to follow being the wife of a maharaja. And slowly insecurity and jealousy too gets the better of Zubeidaa when she realises that her love is just second to Mandira's. And thus she begins to compete with Mandira for the affection and attention of the Maharaja.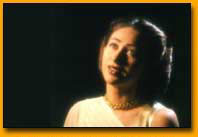 Shyam Benegal might have a grand and exotic locales and sets to get the story through. And he also has some good score from Rahman to help him. But both Benegal and Rahman really fails to put in the right effect and impact. A perfect example of giving that for a period drama can be learnt from Mani Ratnam's bio-pic IRUVAR. That brilliance is unfortunately never here.
Karisma Kapoor, the so-called center of the movie, gives the usual performance and fails to even match up to what she gave in FIZA. Manoj Bajpai looks unconvincing as a prince, and his character also is not developed at all. A total waste of his talent. Amrish Puri, Rajat Kapur, Shakti Kapoor, Lilette Dubey all gives good support. However all the characters displayed great flaws. But Rekha is one actress who gives depth to her character that emerges only for a few reels in the movie.
Amrish Puri as the father figure is conveniently kept away from the matters when Zubeidaa gets married off to the Maharaja. No fury, no anger, no father at all! And even earlier, it is never told why exactly the father who owns a film studio, object his daughter's entry into films.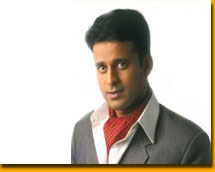 But even if you overlook all the character and script flaws, the one of Zubeidaa's is unforgivable. She never really transforms from a stubborn schoolgirl to a woman of any kind. She remains the same- stubborn and confused. There is exactly no major substance to this central character.
And that is where the whole movie really fails. Shyam Benegal moves on the same tracks as some of his earlier works like Sardari Begum, Bhoomika, Mummo but the magic of none of them can be seen in this. Khalid Mohammed should have worked harder on the story and the screenplay. The movie does have the potential of being a great story, but it only remains as a flash of promise here and there. Ultimately it never does!
Definitely not the movie that is going to make the masses accept the Benegal work. And ultimately even the classes that did appreciate Shyam Benegal's movies are definitely going to be disappointed.