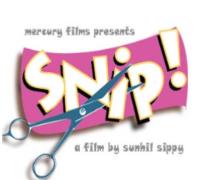 SNIP is a dark comedy that takes a wacky look at the equally bizarre events that takes place in a space of three days.
But then again this is not the kind of dark comedy that haves some great thoughs or messages within it. Just one that is supposed to be a pure time pass.
Monty Kapoor is a Bollywood comedian who is attempting to make a major comeback. And therefore he hires a hairdresser Tara to get him in shape but this haircut ends up in a big disaster with Tara cutting off his ear by mistake, and Monty ending up dead eventually.


Now the only person who sees this happens to be a supari hitman, Munna, who is on the run after a killing a farm owner Tafazul Sheikh. So seeking a hideout, he blackmails the hairdresser and soon he ends up being her roommate.

And then you have Abdul, the egg delivery man who is after his money which Munna has reportedly stolen, and a casanova Johnny (Nikhil) to form some of the other characters in the story.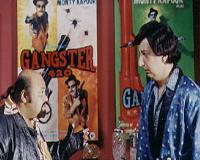 The movie certainly is going to give one mixed opinions.
I mean, the movie, technically good, lacks a decent script. Ravi K. Chandran's cinematography is definitely a plus point. And the music score is just about okay.
Director Sunhil Sippy manages to put up a rather mediocre display of his directing talents and with a more careful approach could have come up with something mindblowing. However, that is not the case to be!
Even the kind of comedy that the movie tries to cash on is not at all of the Indian flavor and fails to generate the laughs as you would expect it to.

And even if the movie ends up being a laugh-riot, not many is going to accept it with both arms because of the poor screenplay n' script. The finale, that is about the last few reels are very disappointing too.

Acting wise, Sophiya Haque just about manages to impress, though she appears rusty at times. Even Nikhil Chinappa needs to go through more before we can take him as a serious actor. On the other hand, Makrand Deshpande and Sohrab Ardeshir, both put in fine performances.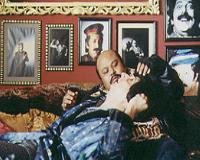 But the best of the lot definitely is Saurabh Shukla, who gives yet another fabulous performance in the role of Munna, the heavyweight gangster.

But besides some truly wacky scenes, a great broken-english gangster, and some sizzling timepass songs, there is nothing more that this movie has to offer for the average viewers.



Also read an exclusive interview with Sophiya Haque (courtesy:REDIFF)
Write in and tell us what you think of this movie