reviewed by Jox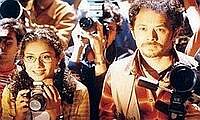 Trust me- its been a long time since I have seen a clean and simple entertainer (in every true sense) and reminds us of those Hrishikesh Mukherjee styled light entertainers. RULES-PYAAR KA SUPERHIT FORMULA just managed to be all that and deliver in a refreshing fashion.


Radha has a serious crush on this supermodel Vikram Verma (Milind Soman), a crush she has been nursing since 14. And that is one of the main reasons why she even got into her current profession- assistant fashion photographer.

Obviously she has no complains since it gives her ample scope to meet Vikram. But unfortunatly things do not go anything beyond that. Besides having to battle her clumsy self, she also have to find her way around Vikram's current girlfriend Maggi (Namrata Barua).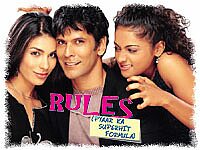 Though her grandma (Tanuja) ain't exactly happy about her behaviour, she still steps in to help Radha out of her woes with her five rules that will help her woo the man of her dreams.

Radha soon plays the cards as and when the grandma hands it out, and voila- she finds that each and every move she makes, is actually drawing Vikram closer to her.

But then when Vikram finally does profess his love for her, Radha realises that she has been exploiting things and have manipulatively forced Vikram to love her. And suddenly with this morality issue, Radha steps back from the relationship, leaving Vikram confused and stranded.


Pleasant and charming, this film is one of the finest 'light refreshments' of this year. Decorated with some great witty dialogues, this film keeps this going for most of its reel time.

The film unfortunately nosedives into a tame ending and they wrap it up neatly without going to any cinematic heights and depths. In other words it is so formulaic that ends up as an anticlimax of sorts.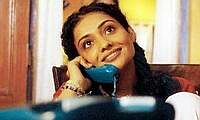 Another big problem with the movie is the RULES. They just fail to make any impact, as each of them have nothing insightful or pathbreaking in it. C'mon everyone knows that there are ONLY three rules in winning a man's heart. Oh, you gals don't know....then get in touch with me, and I shall disclose them to you (hehe!). But over here, the RULES set is what spoils the game to a little extent.


Hats off to Parvati Balagopalan for making a commendable debut with this flick, which does have its own share of creativity and innovativeness, while tackling a premise that is so simple and down to earth.Obviously one would love the way she throws in those numerous 'preachy' characters, and finds a way to make them all part and parcel of the script. I never saw that coming, and when it did, it just made the experience more pleasant.


Also it is not hard to notice the fact that the film is mostly from a 'female' point of view with the lady figure running the show. Be it the grandmother or the grand daughter, who is doing the talking, the male factors have to just follow suit.Its maybe that feminine touch that makes it seem all the more different.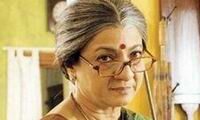 Meera Vasudevan giggles her way into your hearts. She does a great job of the gal next door, and fits perfectly. Milind Soman also comes across as a much more polished actor and was wonderful. hen we do have the show-stealer Tanuja, who dazzles and marvels her way through and holds the entire enterprise together.
Also some noteworthy performances from several of the supporting cast, especially the one who did the 'gay' act...had me laughing my head off. The only exception to the wonderful cast was Namrata Barua who was simply horrendous when it came to emoting onscreen. The film really begins to pick up as soon as we manage to get her offscreen and off the script.


Sandesh Shandilya's music is quite fitting and gels very well with the mood of the film. But it does not leave behind with you any of those chartbusters.
Milind Soman has really put his money into some good cause and he can certainly be proud of his first production venture, and it certainly is a far better product that many of the other actor's so called hyped home productions. Teaming up with Deepa Sahi and Parvati, let us hope Milind Soman's CRossover Films come up with more of these kind of genuine flicks.


Would have really put the movie up there, as it was certainly worth the watch - only if the film had some classy 'RULES' to live up to its title. But certainly not a movie to be missed, and makes a perfect weekend family viewing.