a saga that takes up an India that is reeling heavily under the partition phase and throws light on how the Punjab society was in total shatters. Riots go out in full swing, homes are destroyed, children are kidnapped and the women folk raped.
Puro is one such lady who had to face the trauma as she finds her happy family life, with her sister Rajjo (Isha Kopikkar), brother Trilok (Priyanshu) and parents come shattering down amidst the chaos. Puro thought everything was going to work out as she awaited her marriage with a poet/writer Ramachandra (Sanjay Suri). However days before her marriage, she gets kidnapped by a Muslim youth Rashid (Manoj Bajpai) who rapes her.
Though Rashid later repents his actions, Puro hates him to the core. But she is baffled on her return to her family when they refuse to accept her back fearing social alienation. Moreover they got her sister Rajjo married to Ramachandra. So a confused Paro has to find refuge in the welcoming arms of Rashid itself.
So the two get married and decides to start a new life, and also help in giving a new life to all such women who had to undergo the pain and trauma that Puro had to go through...and one such girl is Lajo (Sandhali Sinha).
Director Chandraprakash Dwivedi directs this film based on the novel by Amrita Pritam.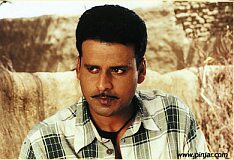 Pinjar promises to be remembered for its performances and there is no denying that it boasts of a great cast indeed. Some that have impressed everyone already, and some that has shown sparks before and promises to bring them all out this time.
Urmila heads the cast playing the lead role. And we all know how well she can carry a movie on her own. Oh wait, this ain't a Ram Gopal Verma flick, right? Hmm, but I think she is past that stage.
Another man that will certainly steal the show will be Manoj Bajpai. Yeah, yeah a talented actor who every other critic likes to criticize will be here in a stellar role that will silence many of them up once and for all.
Sanjay Suri, Priyanshu, Sandali Sinha, Isha Koppkar and Kulbushan wraps up the long list of talents to be on the watchout for.
Music from Uttam Singh seems good enough for the subject and even though it might not exactly have the charts burning, it plays well to support the movie. And it gets more life thanks to the lyrics penned by Gulzar.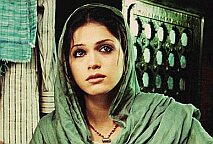 The film produced by Lucky Star Entertainment will be distributed by 20th Century Fox.
The early reviews have been extremely positive, but the question is can this repeat the kind of success at the boxoffice that Gadar-Ek Prem Katha managed to generate or will it fizz out before proving its point.