After a rather impressive PYAR TUNE KYA KIYA, the production team of Ram Gopal Verma and Nitin Manmohan brings yet another refreshingly different film, a comedy from director E. Niwas, LOVE KE LIYE KUCH BHI KAREGA.
E. Niwas, a Ram Gopal discovery himself had made his debut with the Bajpai movie SHOOL but now this time he seems to have given up the guns for some laughs instead.
But how far does he succeed? Well, to be frank, not much!
Love Ke Liye Kuch Bhi Karega first of all is a remake of one of Ramu's earlier work in Telegu. But then again this also seems to be a rather loose version of last year's comedy caper HERA PHERI. This movie also goes on the same lines of normal guys getting into the world of kidnapping, ransom, phonecalls, confusion, cops and what not!
THE STORY
The movie kicks off with some good narration from Paresh Rawal where he introduces the characters one by one. Seems to be a bit too long, but nevertheless it was fun while it lasted.
So we have the daughter of a rich industrialist Sapna (Sonali Bendre) being wooed by a young aspiring MBA graduate Prakash (Saif Ali Khan) which does end up in a happy marriage but the gal's father (Dalip Tahil) treats his new son-in-law like dirt.
Also we are introduced to yet two other jobless roommates Harry (Aftab) and Rahul (Fardeen Khan). While Harry has completely given up his search for a job, Rahul is still searching high and low for one desperately. And to make things worse, he is also in love with the land owner's daughter Tina (Twinkle).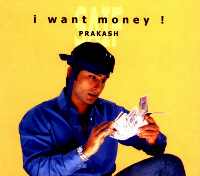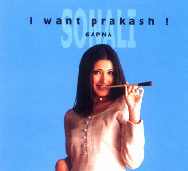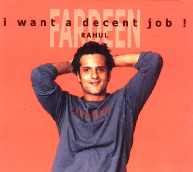 So when Tina's marriage is being fixed with another guy, Rahul is in urgent need for a job and for which he needs some urgent cash. And so Harry suggests him lets do some kind of petty crime and get away with the loot. And on such an adventure they meet Prakash.
Now Prakash who is having some horrible time in the hands of his father-in-law decides to turn the tables by getting his own wife kidnapped and holdng for a huge ransom which obviously the hard-to-crack pop-in-law will have to come up with. And so Prakash mistakes our two helpless guys to be some real time professional crooks and gives them this job for 25 lakhs.
We also have another track where we have a local goon Aslam Bhai (Johnny Lever) who nurtures his dream of making it big as a movie star one day!
WHERE THINGS WENT WRONG
The movie does starts off very promisingly but somewhere down the line it all fails to build up the momentum. The main problem is that the movie goes on two tracks - One with Prakash's character and the other with Harry's and Rahul's story...and its only towards the interval point that these two merge. So far so good.
The screenplay fails to build up any substantial momentum after the first half.
The Aslam Bhai track is given more importance in the second half, slowing down the pace of the movie.
The arrival of so many unnecessary characters into the second half also throws it into utter confusion and turmoil.
The director seems to be restrained when giving us the laughs.
Neither Twinkle Khanna nor Sonali Bendre have anything substantial to do in the movie. Just decorative pieces.
The title has nothing to do with the movie's story. Love is rarely a topic in this one.
WHERE THINGS WENT RIGHT
The dialogues and the one-liners are certainly witty and funny, but again may not really make you roll away laughing.
Saif Ali Khan seems to be having the best due in the movie. A role meant for him alone.
Aftab also surprisingly delivers in the movie on comparison to a disappointing Fardeen Khan. Atleast something much much better than what he gave in that stale KASOOR.
Though Aslam Bhai is a distracting character to the whole story line, Johnny Lever has done a very good job of the role and the rather funny scenes.
The songs from Vishal Bharadwaj are fun and peppy keeping with the mood. However they might still look alienated from the storyline.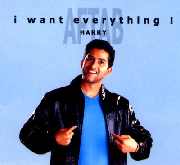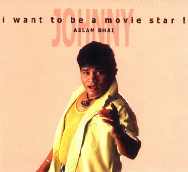 F I N A L V E R D I C T
Director E.Nivas should have concentrated on the screenplay more and even tried to make the movie into one big time wacky comedy. However E. Nivas shies away from the full potentials of this subject. Actually after two movies, it still seems that the screenplay is the problem of this young director. SHOOL suffered because of its grim screenplay and this one too suffers from its disoriented screenplay.
But on the whole, the movie is still an entertainer that is watchable, though it is not a movie fit enough to compete with the big releases around. Had it been released some other time, this movie could have worked better at the box office.
A comedy that promises the laughs, but rarely delivers!