in mi
Vikram Bhatt managed to make a rehash version of the award winning ON THE WATERFRONT into an Aamir action flick GHULAM and managed to hit jackpot with it.
So here Vikram Bhatt tries to do it all over again and takes an 84' flick titled JAGGED EDGE, put in some scenes from various other movies like BODY HEAT, WHAT LIES BENEATH, and voila...we have the new Hindi release KASOOR!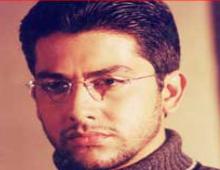 A woman gets brutally murdered and the cops accuses her husband Sharat Saxena (Aftab), a press editor to have done the crime. Why? To inherit all the property and wealth. And Saxena to clear his name decides to fight it out in the court with the help of a lawyer Simran (Lisa Ray).
Now Simran had stopped doing criminal cases after a case in which she sentenced an innocent man to imprisonment. But after everyone around her forces her to take up the Saxena case she does do so, with help from her good friend, and associate Amit (Apoorva Agnihotri).
And on the other side we have a tough head cop, Lokhwande (Ashutosh Rana) who is sure that it is Sharat behind the murder.
Simran does goes about the case as usual, but soon she begins to get overwhelmed by the passion that she has for Shekar and begins to deeply fall in love with this client and this begins even to affect her work and judgement.
But eventually Sharat Saxena's fate is decided in the court room where Simran battles it out to save the life of not just a client, but also her lover.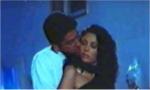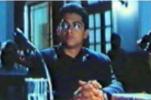 Now obviously the director chose a Hollywood subject, but forgot to make it back into a more 'desi' form. First of all, the length is a bit stretched out. Something a movie like this must never try to do! Secondly there are instances when the movie tries to hard to imitate Hollywood ... and the designer court room 'CITY HALL' is a perfect example of that.
Moroever, the characters are never really there. We have a lawyer and an editor and both are in those profession just for name sake. Even for a case, the screenplay never gets into an investigative mode.
Aftab comes up with a decent performance as Sharat Saxena, though he looks too young to be a editor. And his T-shirt filled wardrobe too doesn't help him in the cause at all. And then we have model Lisa Ray trying her hands at acting. She is pretty ok at times but stiff mostly. It is only towards the end when she really begins to emote. Certainly a long way to go! But her character certainly is a sign of the moving times.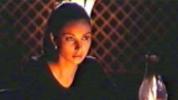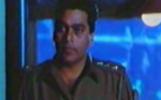 But Ashutosh Rana really dazzles in his role which however wasn't developed well and mid way you can say he has nothing more to do. Even an actor like Irfan is wasted here.
The music is very disappointing and obviously hinders the flow of the movie and does not gel with the mood either. But one song 'Kitni Bechein' stands out. But then, that's it.
Overall, the movie had the scope of being better but Vikram Bhatt lies back leisurely with this subject and the result is a rather ordinary movie. But one must appreciate the fact that he had the guts to go ahead with Aftab and Lisa Ray for this movie and did not go hunting for megastars to come up with this movie.
Bottomline, the movie is a decent timepass but nothing great and the movie never really creates the kind of tension, thrills and chills that is required.