Full marks for Pooja Bhatt and her Fish Eye Productions on trying out things daringly different and more importantly, economically wise. The Bhatts are on to it by getting good scripts, casting relatively non-stars and throwing in a shoe-string budget to get the job done. The results are out there for everyone to see - Raaz and Kasoor went on to become major success. And even Sur and Gunaah does not lose much even though they did not set the boxoffice on fire.
So now Pooja Bhatt comes up with another erotic thriller JISM, which is obviously based on the Hollywood flick - Body Heat.
The story is of a lady Sonia (Bipasha) who not only have the looks to kill for but also the intentions. Knowing that she can make men go weak on their knees, she uses her sensuality to her advantage and get things done the 'bitchy' way without any regrets.
So when you have a drunk lawyer Kabir (John Abraham) following her, she does give in and indulge in a relationship with him. But her true intentions is to get him to kill off her husband (Gulshan Grover).
Kabir, so much in love with her, things it is for their own good and decides to go ahead with it. But little does he know that he will also be soon meeting the same fate in Sonia's hands.
Director Amit Saxena is impressive in his first outing itself. But he could have ensured that the script stays tight all throughout and that the characters were more well-written. Some of the scenes just fail to create the impact that it should have. Mahesh Bhatt's script could have definitely been bettered.
John Abraham definitely makes a mark in his first performance itself. Though not as stunning as Arjun Ramphal, John still does have it in him to carry the roles. But obviously he need to put in a lot of effort too, especially in his dialogue delivery and speech modulation. But for the time being, he does a satisfactory job showing off his chiseled body. However, on the sour note the character of Kabir, the drunk lawyer is badly written. The character is very much confused and is just shown as a lawyer for name's sake.
Definitely all the body-show is from Abraham and not from Bipasha. Bipasha has grown a lot as an actress and for all those who thought Bipasha was roped in the movie for just some steamy scenes, think again. Bipasha definitely has a great role to boast over here and is one that no actress should refuse. But it definitely isn't Bipasha's best performance to date, but still Bipasha does put in a decent show.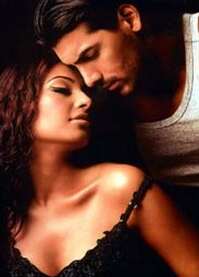 Bipasha Basu first struck the industry as a lucky mascot, and then she managed to prove herself to be a good actress. Now obviously she is just consolidating her position as a top actress thanks to such bold, different and daring roles. I am confident that in a few years, Bipasha will have a much better range of roles than any other candy heroines in the industry. You can already see that with films like Jism, Raaz and Gunaah all being made with her as the central character. In Bollywood, very few actress gets that much share of the attention.
Gulshan Grover is just wasted in yet another forgettable role. The supporting cast of relatively new faces all does a great job and it was also heartening to see the former Channel V combo of Ranvir and Vinay together on the big screen. Vinay Pathak really shines in his role as the inspector.
Oh yes...before you forget a word is definitely in need to praise the melodious soul stirring music of M.M. Kreem without which Jism could have lost out on a lot. The cinematography also is quite commendable. Pondicherry does come sexy on screen. There is a certain appeal that the makers have come out, setting the mood perfectly for the film and the story to be carried out. But the same cannot be said for the dialogues penned by Niranjan Iyengar which does sound silly at times.
Jism is a well-made erotic thriller that does not resort to steamy scenes or vulgarity to get its point across. Despite the flaws in the screenplay and dialogues, it still retains a certain amount of respectability and a whole lot of sensuality!