Starring Sanjay Suri, Rahul Bose, Juhi Chawla, Shayan Munshi, Rinkie Khanna and Riya Sen
Directed by Sujoy Ghosh
music by Vishal-Shekar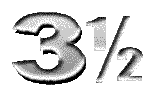 Jhnakaar Beats is not your every day Bollywood film. This is a more experimental yet sophisticated Hindi film that for some reason or other, does actually work. And those who sat back not expecting anything from the film is going to be really surprised when they do check out this flick.

JHANKAAR BEATS is a certainly unique name in all respects and what it actually stands for here is this annual music competition that our lead heroes Rishi (Rahul Bose) and Deep (Sanjay Suri) are desperately seeking to win.

Rishi and Deep together forming the duo RD and both big fans of R.D.Burman (who plays an important role as 'boss') are not just gig players but also close buddies and collegues as they both work together in the same ad company. RD has been trying to win JHANKAAR BEATS for quite some time now but never manages to do so.

Cut to present, they are desperate to win it this time around. But they decide that they really need a guitarist to give them that extra boost. And that is when they come across Neel (Shayan). Soon the duo becomes a trio - RnD

As far as their personal life, Deep is happily married to (Juhi Chawla) who is expecting their second child. However things arent that cosy for Rishi as her marriage is on the rocks, and divorce talks are right now on with his wife Nikki (Rinkie Khanna). Neel also has his own share of problems since he does not have the guts to walk up to the gal he loves and tell her about his feelings.
Also keeping the heroes busy in the daytime, when they are not practising for their musical contest is their ad campaign where they need a catchy one-liner for a condom brand. And how they split their heads over it also forms a lot of reel time.


First of all kudos to the director Sunjay Ghosh for coming up with a daring, and refreshing flick that takes a decent look at relationships. Earlier it was Ken Ghosh who came up with a bubbly college flick and now another Ghosh got me to sit up and go - "Oh ghosh, here is a director who exactly knows what he is doing!"

Certainly the movie was promoted as a tribute to the late music wizard R.D. Burman. But the movie infact is much more than just that...its about basic relationships...of friendship, of marital blues, of the everyday ups and down in the common man's life. And they managed to show a lot without being too heavy or loud about it.


So then where do you have to hold the appreciation back...well, as in real life some of the jokes work, and some fall flat on the face. But thankfully, even the people behind the scenes admit it is a poor joke and yet they keep it. I like that about it.
The biggest disappointment for JB certainly has to be its music. For a movie like this, the music is anything but inspiring. This movie would have achieved much much more if it boasted of a better soundtrack.

Another thing is that sex is given a more frank and liberal approach. Agreed that it is daring but sometimes you get the feeling that the director has forced in a message or two just to give it that dare-feel intentionally. For example, one of the moments when Rishi thinks about his wife...all he can think about is a blow-job episode they shared. Agreed it was funny, but it seemed forced and not quite fitting the moment.

And with a lot of stress and reeltime given on their ad-campaign, I would have been happy if they could come up with a real catchy ad phrase. However what they ultimately give us is so lame and you begin to wonder- that is what these guys were breaking their head to get??

But thankfully, like i said the movie is not just about that. So it would be just a bug in my liking.That means, it need not bug everyone else out there.

The screenplay, the slick editing techniques, the narration all have novelty towards it and that is where JB scores. Especially the innovative editing techniques that really And it definitely scores in its dialogues too. Also I found 75 per cent of the script to be in hindi...so much for a hindi movie, huh?

Acting is also A grade with Sanjay Suri and Rahul Bose easily fitting into the roles. Sanjay Suri plays the role so beautifully and Bose is at his usual cranky best.
However the real show stealer is Juhi Chawla. It was so nice to see her in a good role such as this, that too after a long time. Rinkie Khanna does not have much of screentime but puts in a good show. Newcomer Shayan Munshi also looks very much at ease in the role.

The only disappointment to the whole show has to be Riya Sen. But since she has nothing much to do in the movie anyways, it is not that problematic. Shahshikala and Archana Puran Singh however leaves a mark in the few scenes that they got.

While most of the scenes hit bullseye with its presentation, there are also a lot that could have been much much better. Maybe with the sweet comes the sour?

Comparisons with Dil Chahta Hai are inevitable but eventually DCH scores higher in a lot of departments. But that does not mean that JB is inferior. It does have a lot of flaws, but this is still the best flick from Bollywood so far.

Definitely a 'hatke' movie that you must NOT stay away from.