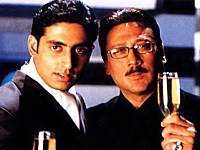 No major success of Abishek Bachchan but that does not stop him from being one of the busiest actors in the industry. And one his latest projects is BAS ITNA SA KHWAAB HAI.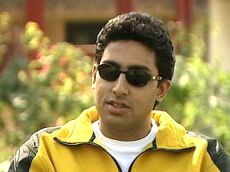 Abishek Bachchan plays a happy go lucky guy hailing from Varanasi but with big dreams and hopes. And so he lands up in Mumbai to make his dreams come true, and as he aspires towards his goal, he meets Rani Mukherjee and begins to fall in love with her.
And then Abishek bumps into a successful media tycoon, Jackie Shroff and Jackie ends up giving him a job at his company. And Abishek manages instant success and before you know it, he is successful with cars, and bungalow and what not.
Sushmita Sen also plays the a trusted aide to Jackie Shroff.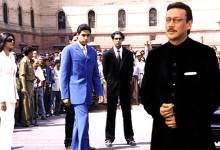 But soon Abishek realises that his boss, Jackie is not the goody goody man like he though he was. Instead Jackie is a shrewd and manipulative media personality who would go to any extent to be at the top.
And so Abishek suddenly is forced to leave all his riches and wealth for a simple and honest living and the love of his girl, Rani.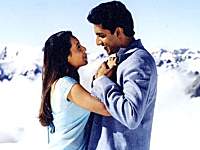 So if you see shades of RAJU BAN GAYA GENTLEMAN and JAANE BHI DO YAARON, lets hope it is just a coincidence and nothing more than that!