DreamZ Unlimited did learn it the hard way last year with their venture movie - PHIR BHI DIL HAI HINDUSTANI. But now the company comprising Aziz Mirza, Juhi and Shahrukh thought of doing it another way with this latest venture directed by Santosh Sivan.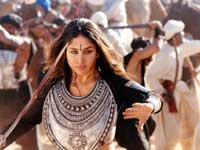 But ASOKA is more than just a Shahruhkh movie. Actually it is one of the biggest ventures of ace cinematographer Santosh Sivan. The craftsman known for making films at a shoe-string budget probably has never attempted anything as big as this.
But still the director iwho made movies like HALO, MALLI (tamil) and TERRORIST hasn't attempted anything what we call mainstream Bollywood flicks. But still the hopes ride really high on this one.
So the big question. Does the movie deliver? The answer is a YES and NO.
The movie is a biography of the life of the great emperor Asoka, who ruled his big empire way back in 230 B.C. The movie shows how the great warrior and leader after witnessing the destruction brought about, renounces violence and devotes himself to a peaceful life following Buddhism.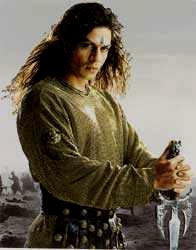 The movie however is filled with more important characters besides that of Asoka (Shahrukh Khan). Shahrukh is the step son of the ruling emperor of Magadha. But Asoka's step brother Susima (Ajit) is also equally keen to be the next emperor and is willing to do anything to get the brave Asoka out of the way.
Fearing for his own safety, Asoka's mother asks Asoka to leave the kingdom and go out in to the forest and live life like an ordinary man. And in this journey, this prince meets a beautiful princess from the neigboring kingdom of Kalinga, Kaurwaki (Kareena)and her kid brother Prince Arya (Suraj Balaje). With Arya being the rightful heir to the Kalinga throne, his life is in danger and it is upto the chief army general of Kalinga, Bheem (Rahul Dev) to protect the royal blood.
Asoka falls in love with Kaurwaki, and they even marry but their happiness is short lived when Asoka is summoned back to the Magadha empire since his mother is supposed to be ill. Asoka promises to come back for Kaurwaki, but when Asoka is away, Kaurwaki and Arya's life gets in grave danger. Finally when Asoka rreturns, he is misinformed that they have all died and thus Asoka begins to lead a life where he seeks nothing but death.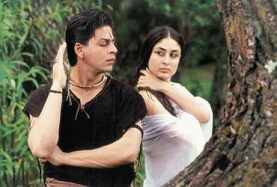 Santosh Sivan is just average both as a director and as a cinematographer.
Well, Sivan the cinematographer has come up with even more mindblowing camerawork in all his previous works and even in other big movies like DIL SE & KAALAPAANI, so I wouldn't say that the work in Asoka, in spite of being brilliant, is his best.
Now Sivan the director. Well, he is the one to take more of the blame. The screenplay written by Sivan himself is so loose and to make things worse, lots of characters are so badly written. Another problem is that since he does not have the command over the language, most of the dialogues does not shape up in a expected manner. In short it is a story that has been badly told, atleast for the medium of cinema. But Sivan employing a lot of keralite culture in it has somehow worked, be it the martial art form of Kalaripayattu, the Mohiniyattam dance or even the snake boats.
Another big disappointment is the songs and dances. Well, it is so obvious that they do not belong over here. Anu Malik's music sadly does not have any periodic feel, and Farah Khan's choreography also does not help the cause. The only saving grace that comes over here is the haunting background score from Sandeep Chowtha.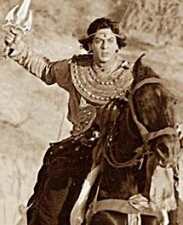 The sets and art design from Sabu Cyril is undoubtedly A-grage, and so is the lighting. Care is also taken on costumes, however not so for the songs. Here they have taken the liberty of bringing in their own dresses, that look too modern than ancient.
Another definite plus in the movie is the acting.
Role wise, only that of Asoka and Kaurwaki are decently sketched roles. The rest of the roles are half-cooked and comes and goes according to convenience.
Ajit's role of Susima, Danny's Virat, Rahul Dev's Bheem and Hrishita Bhatt's character all needs to go through the scanner. They are all so poorly written characters that it does not even allow the actors to bring out anything. Ajit has made a good debut into Bollywood, no doubt, but one wishes that his character was more darker and villainy. One must remember that the movie is also dubbed in Tamil at high prices simply because of the presence of this superstar from South.
Howver, as far as Shahrukh Khan is concerned, this is one of the best roles he has got in years. So powerful and multi-faceted, Shahrukh has given one memorable performance and that is the true highlight of the movie. Be it passion, arrogance, vengeance, despair, Shahrukh brings it all out on screen. And definitely Shahrukh is my candidate for best actor so far in 2001. Yes, even better than what Sunny and Aamir put up in GADAR and LAGAAN!
Kareena also does a good job in the role of Kaurwaki. She definitely has grown as an actress with each passing movie, and within an year she seems to be ruling the industry. Even Master Suraj Balaje as the kid has done a noteworthy job.
The movie definitely has its share of moments.
Once again stressing on the fact that the visuals are splendid. It is just that they are not Sivan's best. Then the movie really picks up pace with good scenes as we approach the interval point. Asoka-Kauwarki marriage, the attack on Arya-Kauwarki, Asoka coming and realising that they are dead are all brilliantly executed scenes.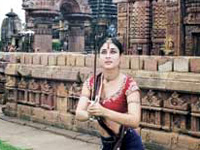 The second half is definitely much better. With Asoka taking over the kingdom, the movie really begins to pick up pace again and the final few scenes are realy breathtaking and emotionally charged.
But sadly except for these closing moments of both halves, the rest of the movie is filled with scenes that neither ignite passion nor excitement. It looks like all the scenes that Sivan-Shahrukh added for its commercial success, is certainly what is gonna result in its failure.
So bottomline, the movie is a well-made movie on the emperor Asoka but giving in for too much commercialism, the movie ends up with a slow draggy pace, and is jammed with inconsequential song and dance sequences and romantic moments.
Actualy this is one of those movies that go the DIL SE, HEY RAM way. Movies that failed inspite of having the potentiality. However while DIL SE is still remember for its music and dance, the same isn't the case for Santosh Sivan's magnum opus ASOKA.
Shahrukh discussing ASOKA and Santosh Sivan in his interview with TNT MOVIES
DOWNLOAD THE SONGS NOW
right click the song and save target/link as...