RGV se darna? Jaayaz
RGV se ladna? Naajayaz
I think it is time to stand up and give a standing ovation to the biggest villain in Bollywood today? Without a doubt, with this movie, we have a new fear in town - Ram Gopal Varma.
The same man who was lauded for pushing the creative envelope in a stereotype Bollywood now finds himself in the other end of the spectrum. For making a mess of all things near and dear. Not just to the director, but near and dear to the millions of moviegoers. The holy SHOLAY has now been degraded by RGV with this latest offering - RGV KI AAG.
The man things he knows best. There was a creative genius in him one upon a time. When he gave Indian cinema talents. Talents like A R Rahman, Sandeep Chowtha, Manoj Bajpai, Urmila, Anurag Kashyap, Sushant Singh, Ahmed Khan etc. That was when Varma saab acknowledged that movie making was an all round effort from various departments of film making.
Today Varma is a different man. He thinks he is bigger than the movie itself. He things he make masterpieces out of wooden actors, gorgeous bodies, half baked scripts. He believes now that music and choreography need not find a place in good Hindi cinema. He believes he is a visionary when the truth is that several film makers have far advanced in a path of which the gates where opened by none other than Varma himself.
Now with this latest offering, RGV KI AAG, the creator becomes the destroyer. For the man behind path breaking cinema fails to get the basics right of Bollywood cinema when he tries to pay his respects to the very same thing.
Ramu's vision was not to recreate SHOLAY. He seemed to have only wanted to recreate GABBAR SINGH. Everything else about Sholay is nowhere to be found in this version of the classic.
To start off with, Sholay was a commercial 'mass' entertainer. Though the basic plot was one of revenge drama, the movie had much much more to offer. For RGV who could never get comedy and romance right so far, making a commercial entertainer is still a distant dream. Which also goes on to prove that Aamir had more to do with the success of Rangeela, than the man behind the camera.
Secondly, SHOLAY was always considered a 'spaghetti western' of Indian cinema. However Ramu thinks that the atmosphere of a western flick can be found in semi-lit, garage and warehouses. Thus making the cinematic experience more of a One act theatre play.
Jai and Veeru. It was evergreen friendship. Loyalty. Sacrifice. It was a totally different track in the movie about a Thakur trying to get his revenge. Ramu forgets to pay respect to all those and in the end when the character of Raj dies, what the viewer is asked to miss is the absence of Babban's aide Thambe.
BASANTI. This was an household name post -Sholay and was the 'life line' of this classic. The character plugged in most of the gaps when the legendary Gabbar Singh was not around. Here with Nisha Kothari taking on that role, all the gaps just get wider and annoying to put it mild.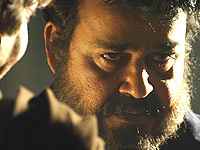 Thakur's revenge. Surprising, how a revenge drama managed to do without the revenge in itself. The climax where I expected the two main protagonists to go at each other left me shocked. Surely everything else about the movie looked longer than the 'revenge filled climax' .
Music. How does RGV hope to recreate a masterpiece without a fitting soundtrack. While the original had much much more to boast of, this one has none. Only saving grace is the Mehbooba track and that too thanks to Urmila and a Aby Baby presence. Ramu thinks he is doing us a big favour by getting the Bachchan household together on screen from time to time.
Casting: When each and every thing about the original is so magical, every aspect is vital. Here RGV makes a big flaw by getting Devgan to play the role of Veeru. The he-man with a streak of mischief is more able in the hands of a Salman or a Akshay, but Devgan it never was. And then to give the legendary role of Basanti to an excuse of an actress like Nisha Kothari was another big mistake. But then everyone except RGV agreed that much much before.
To discuss the plot is not a required task, but like all reviews, a little space needs to be given to the story.
Inspector Narasimha (Mohanlal) is the man with the task of getting the underworld figures to justice. And he even don't mind taking the assistance of petty street smart alecs like Heero (Ajay Devgan) and Raj (Prasanth Raj).
However Narasimha's tryst with the other side of the law takes him to the terror called BABBAN (Amitabh Bachchan) and by doing so he pays a huge price. With his family murdered and his fingers chopped off, he is left with no purpose in life but with the single purpose of killing BABBAN.
But for this he needs the help of Heero and Raj, and with their aide, he decides to take on BABBAN's gang. And when the duo is taking a break from their duties, Heero is busy romancing the auto driver chick Ghungroo (Nisha Kothari) while Raj begins to develop a thing for the widowed sister in law of Narasima, Devi (Sushmita Sen).
I can go on and on about the negative aspects of the movie. And then the question arises...isn't there anything good about the movie?
Well, there is ...every now and then, far between.
To begin with the two major performances. Amitabh Bachchan does a good job of creating a new villain that stands on his own. The body language, the mannerisms, the laughs, the one liners all give Bachchan enough to chew upon. However it just happened to be within a 'forgettable' film. With the best lines pouring from Bachchan's lips, it seemed that he had his own dialogue writer while someone else did the rest of the film.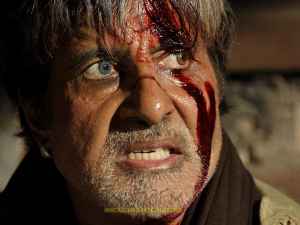 And then on the other spectrum is Mohanlal. For everything over the top from Bachchan, we have the calm underplayed Narasimha. Mohanlal easily lights up several sequences with just mere expressions and with his eyes, with dialogues taking a backseat totally. This in itself speaks volumes of his talent, something which many in the Hindi industry is still nowhere near and something which many down south have taken for granted. Despite the character of Narasimha being badly written, Lal does his best to salvage whatever was left of it.
It is a wonderful delight to watch Bachchan and Mohanlal on the same screen and if it were not for this cinematic piece of history, this film would have not been even mentionable. Every scene that had these two powerhouses together was worth the watch except for the finale. How disappointing that was!!
The only thing that RGV has managed to progress on was a wonderfully done version of MEHBOOBA. And to create a deeper bonding between BABBAN and THAMBE.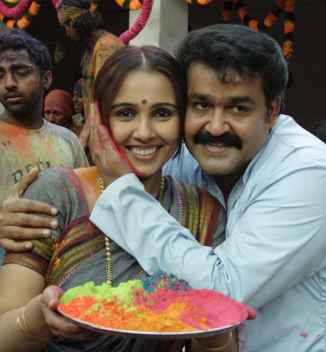 Getting back to performances, Prashant Raj does a good job in the role of Raj. He seems to be an able talent that needs the right kind of polishing. Devgan and Nisha Kothari were both totally disappointing. Which also means the humorous touch to the movie goes out of the window. An it also shows why an attempt of suicide is considered a crime. Well such scenes are criminal in itself.
Moving on while Sushant Singh makes an impact as Thambe, Sushmita Sen is just about ok as Devi. Chakravarthy and Suchitra Krishnamurthy puts in able performances while Rajpal yadav gets what is easily his worst role of his career.
I guess one should never discuss music when it comes to Ram Gopal Varma flick. Ever since he stopped working with Rahmann and Sandeep Chowtha, his movies seems to have forgotten what it means to have a HIT soundtrack. Regular man Amar Mohile simply does not have what it takes, though RGV thinks otherwise. Expecting to recreate a masterpiece without a hit soundtrack is numero uno mistake, and that was clear when the audios were out. While RANGEELA, SATYA and COMPANY had that, his movies from there on where all musical disasters. AAG is no exception and probably with the exception of Ganesh Hegde's MEHBOOBA track, everything fails to stand up. While the HOLI song and the MEHBOOBA track is ably choreographed, the other songs are just a test of patience and demeaning to the Original movie.
The technical aspect was one of the strong points of an RGV flick. Not so, in this case. Camera work ranges from brilliance to irritating. Editing is shoddy. One wonders how did anyone agree to be a part of this film with the kind of shoddy script and screenplay that this movie possess.
The first 15 minutes is a total waste of time with an drawn out action sequence that serves no purpose in establishing any of the characters. Then as the movie progresses, we are treated to such a dry screenplay that we are left with nothing entertaining in this version of SHOLAY - one of the biggest entertainers of Indian Cinematic History. And to add insult to injury, for everything long and drawn out, comes a tame climax, so hurried up, so lame.
If only Ram Gopal Varma had put in atleast the effort that I took in writing this review, we could have something worth watching. However though lots of web space shall be dedicated to RGV KI AAG, trust me, it is only to trash this piece - a truly half hearted attempt from RGV.