Tamil actor Partibhan and A.R. Rahman have teamed up for a new venture, YELELO
M.F. Hussain has announced his next project after his disastrous GAJAGAMINI and this one shall be titled DO KADAM CHALKE DEKHO
ABCL is going to be back with a bang and is already planning new assignments and among it the most talked about is the next Mansoor Khan venture which shall star his cousin Aamir Khan and the 'aati kya khandala' gal Rani Mukherjee.
Meanwhile Jackie Shroff also is trying to get his production house back on tracks, and has also gone ahead and signed the doomed GRAHAN director K. Shashilal Nair and this time Jackie promises that he will prove that the team can come up with a movie that too within six months flat.
MADHAVAN FINALLY IN HINDI!
R.Madhavan, the man who was one of the leading Hindi TV actors, literally got a new life eversince he became South's heart throb with his ALAIPAYUTHEY.
However now the man is finally signed on a Hindi movie that too under the Vashu Baghnani banner, PUJA FILMS.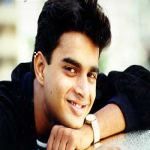 The movie is to be directed by Gautam Menon and the music is going to be composed by Harris Jairaj of MINNALE fame.
The superstar of Kerala, Mohanlal, shall finally make his much- awaited debut into mainstream Hindi movies and that too, in a RamGopal Varma thriller.
The movie titled COMPANY shall once again be on the lines of Verma's underworld saga, SATYA...and it shall feature Suresh Oberoi's son Vivek and Ajay Devgan as the other stars.
Mohanlal shall be playing the role of a cop in this one!
T-Series pulls out from three major movies
T-Series, have reportedly withdrawn their music rights for three major movies, making the makers go in for a bit of worry.
The three movies are Farhan Khan's DIL CHAAHTA HAI, Rakesh Mehra's AKS and Shankar's NAYAK.
With these three expected to be major releases, one wonders why did the music company back out of them, as they were all potential chartbusters.
Royal Albert Hall for Indian music
Some of the greatest singers of Indian movie industry is all set to perform a number of top Indian musical hits at London's prestigious Royal Albert Hall.
And to churn out those Hindi-Tamil-Malayalam numbers shall be the melodious voices of K.J. Yesudas, S.P. Balasubramanium, Asha Bhonsle, Chitra and ghazal king Jagjit Singh.
The concert is set to take place on June 9th, 2001. Get set, all music lovers.
for more news from last week :
KARUNAM honored by Berlin Film Festival
Karisma to do a Rabri Devi -role
Bollywood movies all going in for insurance
Big B tries his hand at playback singing