MADHAVAN:
The New Sensation
click here for the PHOTO album
The Mani Ratnam creation 'Alaipayuthey' might have come and gone....but Madhavan, the lead hero of the movie is certainly here to stay.
Well, if the Bollywood has a certain Hrithik to look upto, the whole of South India has simple fallen in love with the cute boy-next-door looks of Madhavan.
However, the sad part is that inspite of being around in Tv serials and shows for quite a long timenow, it took a movie to give him the kind of stardom he deserves.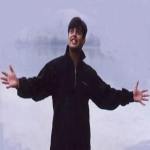 But everyone could easily remember the cute boy who hosted the show 'Tol Mol Ke Bol' on Zee Tv when satellite channels was just making its mark And he shot to fame with his role in 'Banegi Apni Baat'!
However now the man is on top of the world with his Alaipaytuthey doing wonders for him. Even the success has been underplayed by this-down-to-earth star and inspite of all this overnight success, he still remains as humble as humble can ever get.
So he is contended with the way life is going with the movie and his married life and so on.
Did I hear hearts break? Well, yes the man is happily married to a maharashtrian girl with whom he fell in love with. She was one of his former students and now she works as an airhostesses. Oh yes, she too tries to cope with all the new found stardom in the best possible manner possible.
Icebreaker
So what else do we know about this man?
To begin with a graduate in electronics, he did try his hands on quite a few things before reaching ultiamtely to where he is right now....
He was selected as the Best NCC cadet and was even sent to England to represent India as a defence cadet.
He also excelled in Public speaking and was also the National Champion and even represented the country at international events.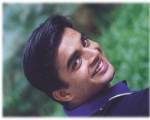 With his experience and knowledge, he even started taking Public Speaching classes. And the turning point of his life comes here when one of his students, impressed by his looks (who won't be?) suggested him to try modelling. So with dreams of setting up his own office and the urgent need for that kind of money, he took the suggestion seriously.
And then as we all know, he managed to strike it big in the TV world with serials like 'A Mouthful of Sky', 'SeaHawks', 'Tol Mol Ke Bol', 'Bangei Apni Baat', 'Ghar Jamai' etc.
The Mani Ratnam encounter
But his life was to offer him bigger dreams and that is exactly what happened when he was shotting for an ad with ace cinematographer Santosh Sivan. Santosh immediately saw this young man's potential and asked im for his snaps and told him that he shall pass it on to Mani Ratnam. Though Madhavan never took the hopes to his head, he still gave him some photographs.
But Santosh Sivan did keep his word, and to Madhavan's surprise Mani Ratnam did give a call a couple of years back and asked him to try out for a screen test. The movie was the Mohanlal-starrer 'Iruvar' where he was offered a matured role. However this time his looks never helped him for he was considered too young to play the role that was on offer. So he lost the chance.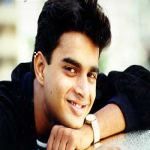 But MAdhavan, being the soul he is, was contented with just meeting the renowned director that he never took the loss too seriously. He calmly went back to the TV serials and other assignments and took his mind off.
But even if Madhavan had forgotten that encounter, Mani Ratnam didn't. So just a year back or so, Mani just rang Madhavan and informed him that he is starting the next movie and Madhavan was going to be the hero. Madhavan was struck with amazement and surprise. But he did readily take up the offer. (Who wouldn't for a movie with Ratnam, that too male lead!!!!)
So thus we have Madhavan sizzling the screen with 'Alaipayuthey' and he definitely proved that he has the talents to see him through for a long time. So, just as soon, as the movie hit the theatres, Madhavan was flooded with offers from all over the country offering him roles and big movies.
But Madhavan did have to get choosy and turn down a lot of these offers and finally he is down to about six or so films including Hindi ones.
Life after ALAIPAYUTHEY
Madhavan has no plans to leave TV so easily because he is sure that ultimately television will stand on its own as a strong medium now that even superstars are coming down and casting their spells on the TV audiences (the perfect example being the Big Bhachan himself). But he certainly is cutting down on the assignments and concentrating on the silver screen.
Perosonal Likings and beliefs
Madhavan believes in acting from the heart and therefore the language or the medium of the movie does not matter much to him. Hmmmm,.... speaking of language, spending a major part of his life in Maharashtra, it has given him problems with his tamil. Though he does speak Tamil, he does not read or write Tamil. But he is so comfortable with Hindi and he even gets his Tamil scripts jolted down in Hindi. And yes, he is working on a better Tamil accent too.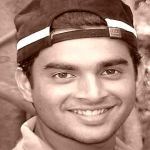 Madhavan also claims to be a complete computer freak.He also loves sports, especially basketball among the rest.
Madhavan besides his wife, can also not live without his other love, music. He is a big fan of the music of A.R.RAhman, country music, bhajans and pop. He is also a big fan of the singer Yesudas.
He loves to work one day with legendary actors like Kaml Hassan, Amitabh Bhachan, Shahrukh and even Om Puri and Naseerudin Shah who he always admired.
And speaking of actresses, then he does not have to worry much...because most of the top heroines will already be making a beeline to be casted opposite this man. So Madhavan can just sit back and make the choices as they come by.
As far as directors are concerned, he would prefer young talented directors any day that tho senior ones. And that is becuase he prefers to be free on the sets, even take on the director with a few suggestions or so. (Do I smell a certain Aamir Khan over her?) He does find it uncomfortable around the senior and reputed ones who would prefer the undue respect at all counts from their actors. Yes, exceptions can also be made when the directors are personalities like Mani Ratnam who are quite down to earth and does spend a lot of time with their cast members and treat them like family. Madhavan also loves the works of Sanjay Leela Bhansali.